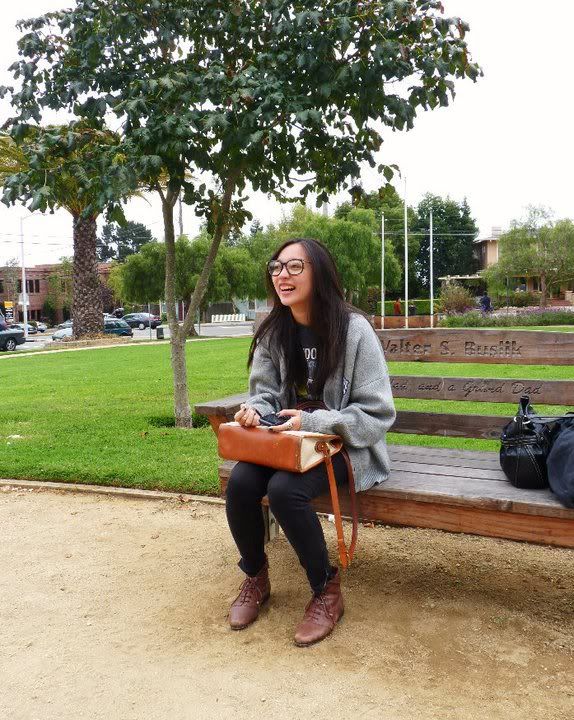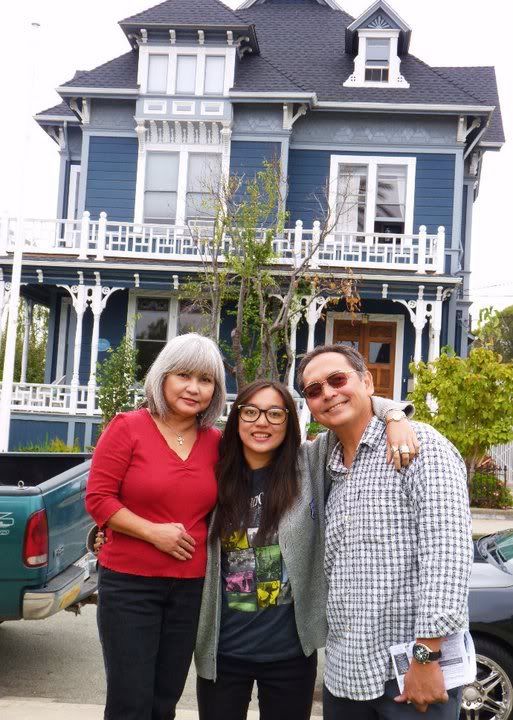 So my parents came to visit me this weekend and we had a grand time. I won't see them until Thanksgiving probably so that makes me the sads.
But anyway, we ventured around Santa Cruz and I showed them around a lot. I stayed at the hotel with them as well.
All of the roommates were gone this weekend and went home, except poor Veronica. I wanted her to have someone there so I went back to the dorm as soon as I could have, and the other two girlies weren't back yet. So yeah.
Anyway, I miss my crazy family. My dad made me laugh in that first picture. Smiles.
THRIFTED CARDIGAN AND BOOTS/ URBAN OUTFITTERS T-SHIRT/ F21 JEANS/ VINTAGE DOONEY & BOURKE BAG