Summer is dragging on. It's really hot. I'm excited for fall. I always get like this in the middle of the summer.
So there are a couple of fall trends I fell in love with at New York Fashion Week a couple months ago. I look forward to getting cheaper versions of what I saw since I can't afford anything.
I decided that I will share them with you today.
1. Fur - I already have a faux fur vest that was given to me by my sister, but I would like to have a faux fur coat. I don't want it to be too big and I saw some that are perfect.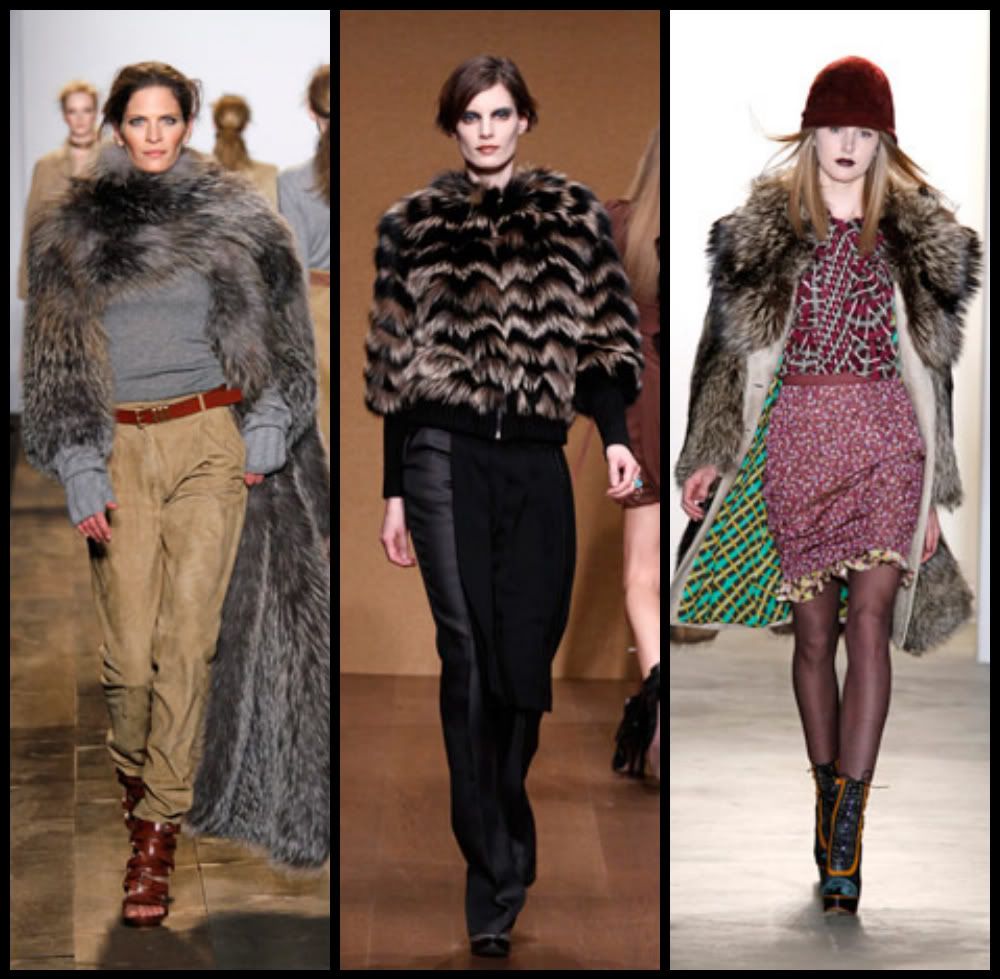 Michael Kors - Derek Lam - Peter Som
2. Romance - I have realized I need to dress more girlie. I mean, I like girlie clothes but it all depends on what the piece of clothing looks like. I want something romantic but edgy. Give me black lace. Love it.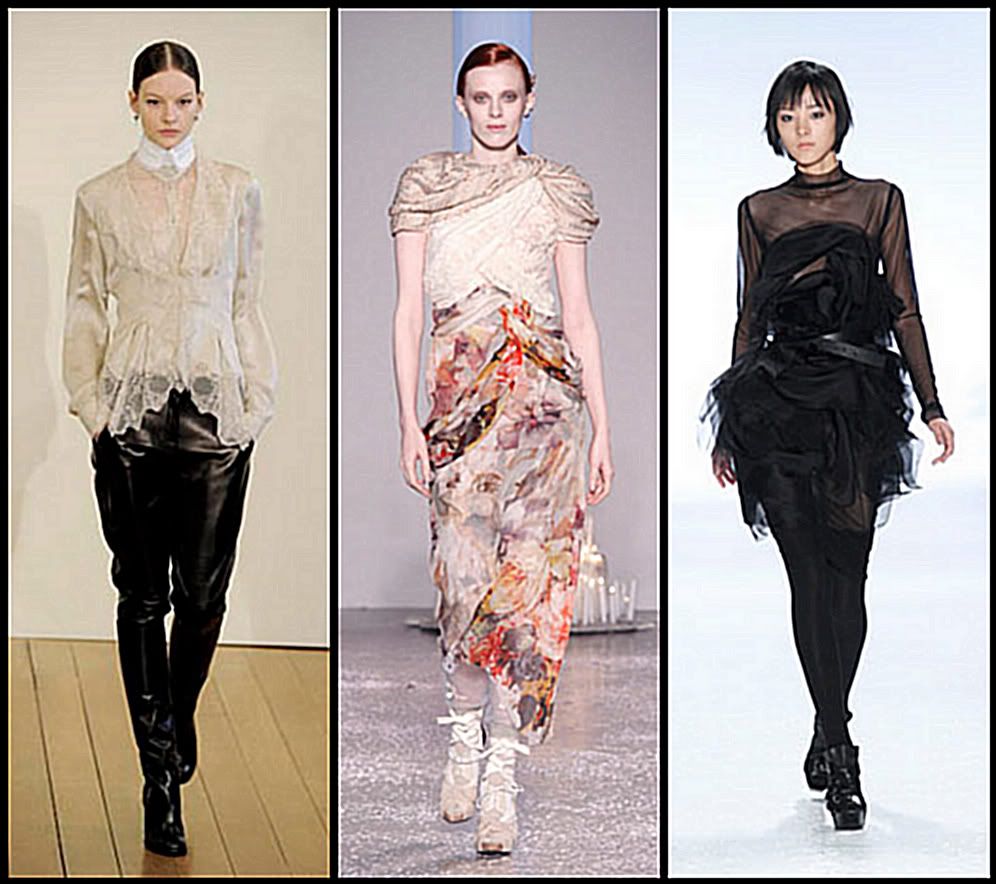 Philosophy - Rodarte - Vera Wang
3. Fantasy Blood - This shade could be super scary on people, but if it's done right, it's beautiful. It's a rich and beautiful color.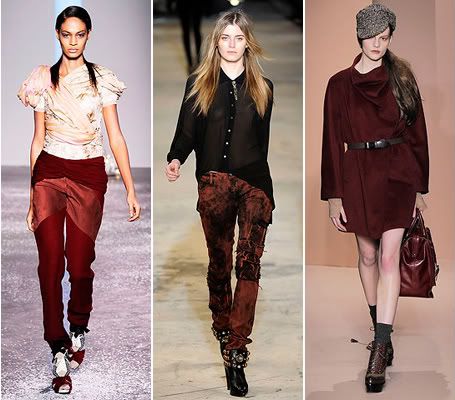 Rodarte - Diesel Black Gold - DKNY
Enjoy your day.
xoxo
Listening to: Double Vision - 3OH!3