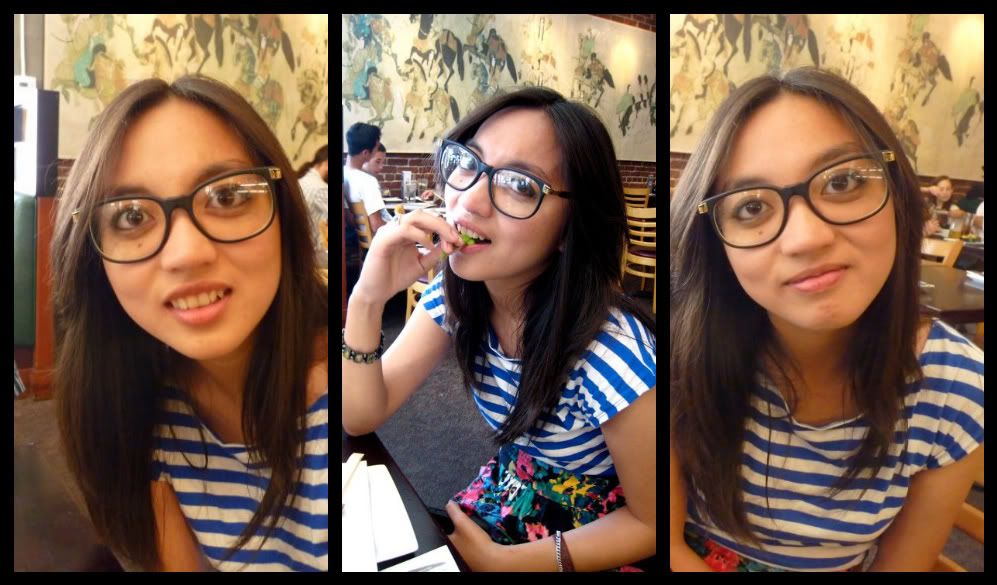 New readers. Or new old readers. I got them at a thrift store for a whopping $1 a couple weeks ago.
If that makes me a "hipster," so be it because they are amazeballs.
They're not plain black which I love and they have a gold pattern on the sides and I love them.
My sister snagged some fun pictures of me with them finally wearing them at Kabuki when we went for Father's Day yesterday. I hope everyone enjoyed their day. I know I did.
So I've been into weird prints and mixing them around lately as you can see. It's really fun. I'm all over this: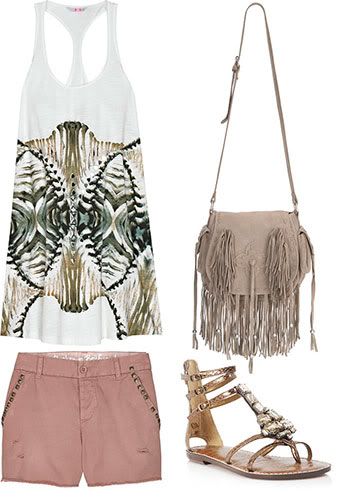 I'll leave you beautiful people with that. Smiles.
BACKLESS CROP TOP AND FLORAL SHORTS - F21