I'm going to have a new home soon.
Yesterday my parents, my sister and myself drove six hours to Santa Cruz and six hours back to Monrovia after touring my beautiful campus. I am so excited for new surroundings.
I loved being in a car with my family. Family vacations - woo!
Another happy thing.
I hung out with the boyf today and went to Old Town Pasadena which is always good. I hadn't seen him since graduation and I missed him. Also, we saw Toy Story 3 and it was beautiful. We bawled our eyes out, in sadness and happiness and excitement and everything.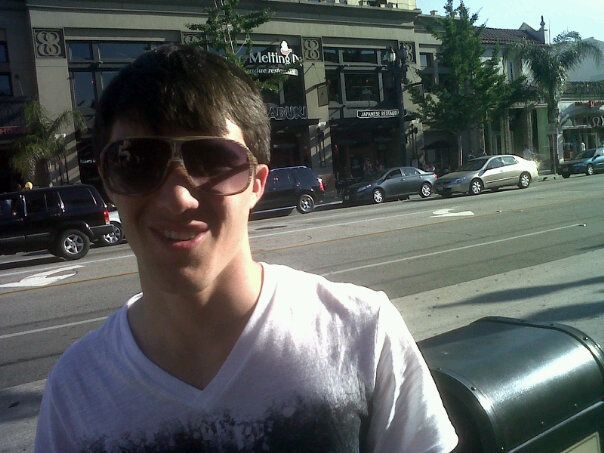 I missed this guy a lot. He's swell.
HAT - HANDMADE BY A FRIEND/ DENIM SHORTS - COTTON ON/ MEN'S BICYCLE TEE - UO/ BROWN BOOTS - VINTAGE