TGIF
So last night was opening night of the show and it was great.
It was actually a pretty good turn out for a Thursday night. But after tonight's show I realized that my senior year is very close to coming to an end. This morning the seniors had a meeting about cap and gowns. I'm halfway done with AP tests since I have two more next week. My senior prom is in three weeks. I started the run of my last show at Monrovia High School last night and it's going to fly past me so fast that I can't even appreciate it as it's happening.
I am certain I will cry on the last night.
Anyway, happier notes. This morning, Andy and I didn't have to stay to pick up cap and gown stuff since we have our siblings ones to wear. So instead of waiting in a long line, we left to go see this:
So freaking good. Robert Downey Jr. End of story.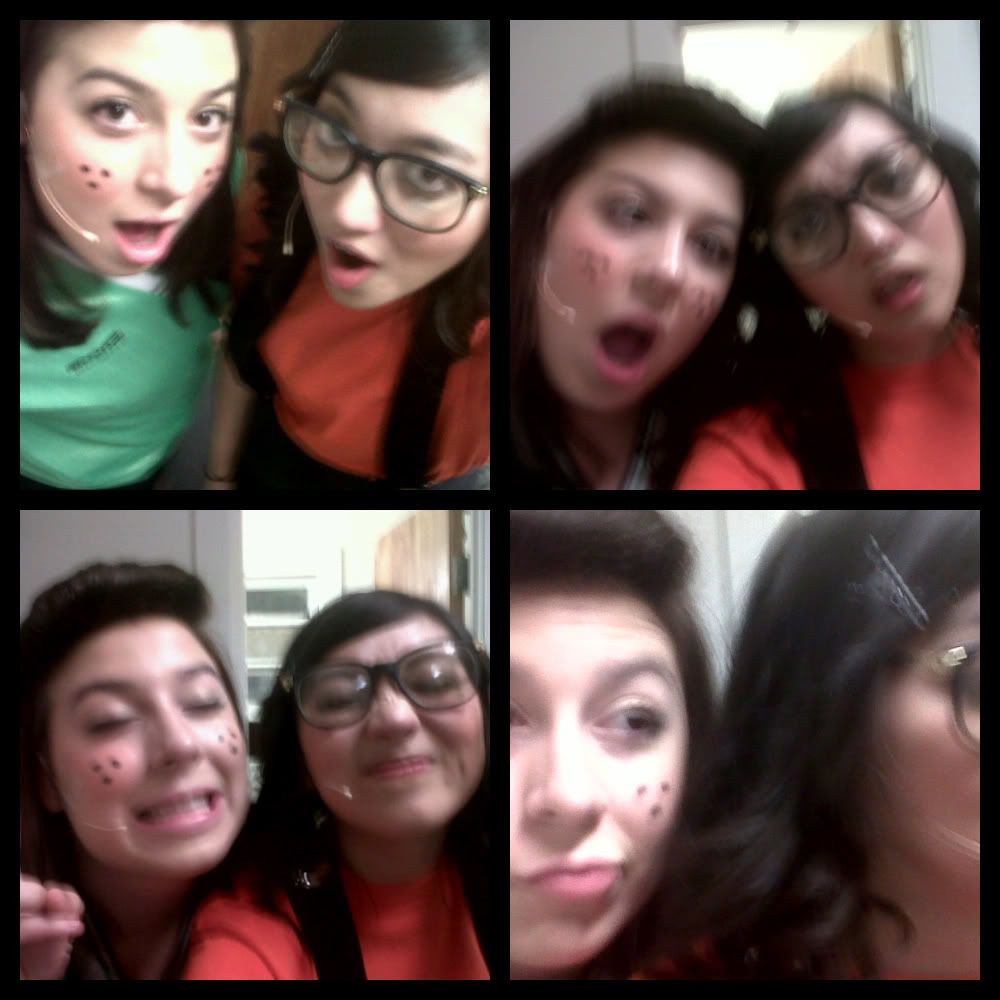 Marcie and Peppermint Patty.
Smiles.