First, this morning the seniors took their panoramic picture. It was a very long process and the morning sun was beating down on everyone but of course, standing with friends made it fun.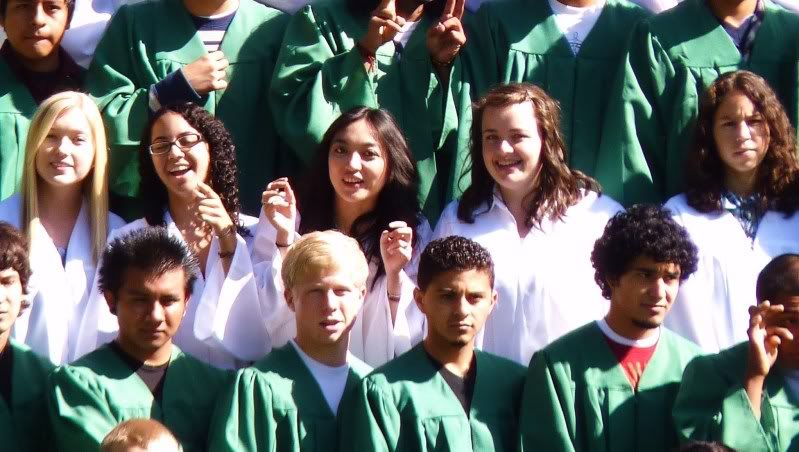 After that, I took my last and favorite AP test - art history. If I didn't pass that test, I'm going to cry because I felt so good about it.
Then, after that, Andy and I went on prom errands for him. He got his suit this past weekend and it looks exactly like I pictured. All it needs is a little tailoring. We also got him a gray dress shirt to match my steel gray nails, and a tie for his suit.
It took a while to decide. They all looked really good.


But third time's the charm. And the purple and lavender would match our orchids. Smiles.